Today Wilco van Boxtel was interviewed by Jessica Walker on Dukascopy TV about the AUD/CHF currency pair. In this interview Wilco gives his opinion and insights about the news surrounding those currencies and the technical pricing levels. Let me elaborate here:
Price story
The AUD/CHF has fallen deep the past years since 2012. That move looks completed. It now looks to have bottomed out with a nice inverse head and shoulders pattern. Recent price looks strong to the upside. That's why I am looking for a technical breakout. We don't forget we are in a monthly downtrend. But I see price make some recovery upwards. This can go in an ABCD pattern towards just below the 0.88 level. Trend would look ranging then, but bullish on the weekly and below chart timezones.
Price levels of interest on AUD/CHF
1 month 0.7920
The pair It made an all time low last year, recent weeks stay bullish most of the time. I expect a rally to come out off this.
3 month 0.762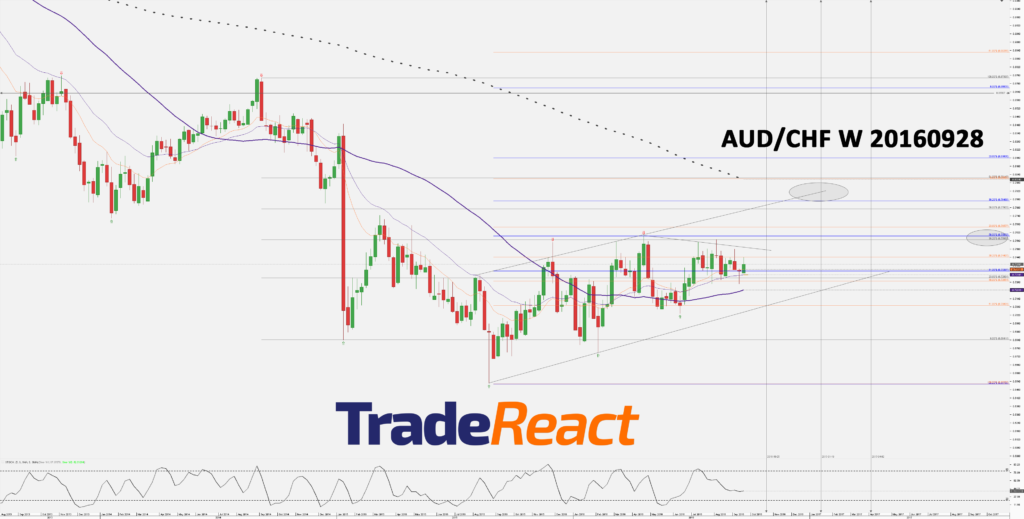 There are no signs of the AUD weakening on the rate cut. December if we don't get a US rate hike it might also disappoint, weakening the USD. Moving the AUD up. But RBA might respond early next year if things don't work out as planned.
6 month 0.864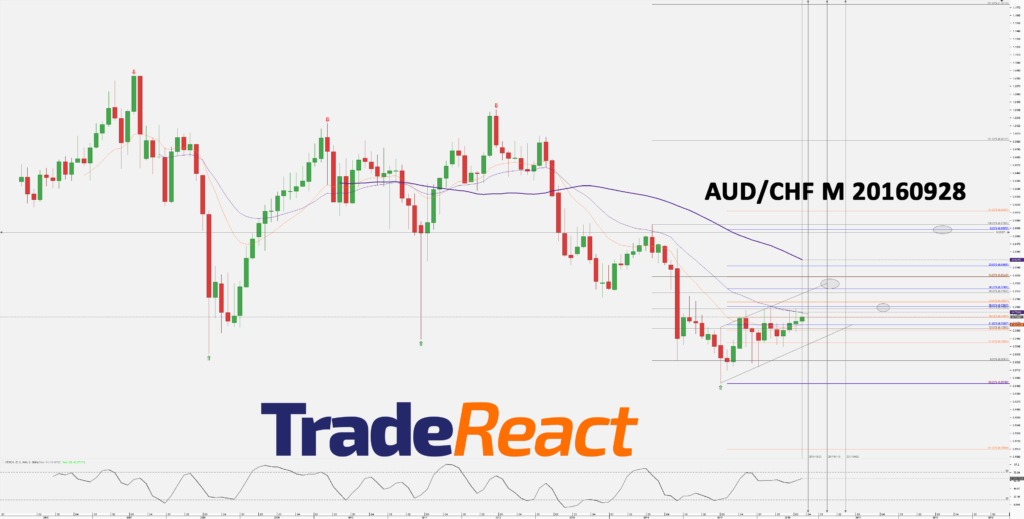 There is nothing wrong with a retest of the Pre-PEG price level. Mostly the recent developments of price show there is not much willingly to go down actually. But most likely the end of year price will dictate if it is acceptable for the economy. On any failures to act there can be a move up into my target just beyond that De-PEG level. But of course if AUD wants to see all by the book then 0.80 will most likely be stubborn to move beyond.
You can trade the AUD/CHF currency pair, on the elegant Dukascopy jForex platform.