At the moment the USD/JPY pair made a double bottom with RSI divergence up. Pre-Unemployment Claims news I want to be out. So took 120 pips of profit. It went down on the trend or 61.8 fib from the last bigger drop move.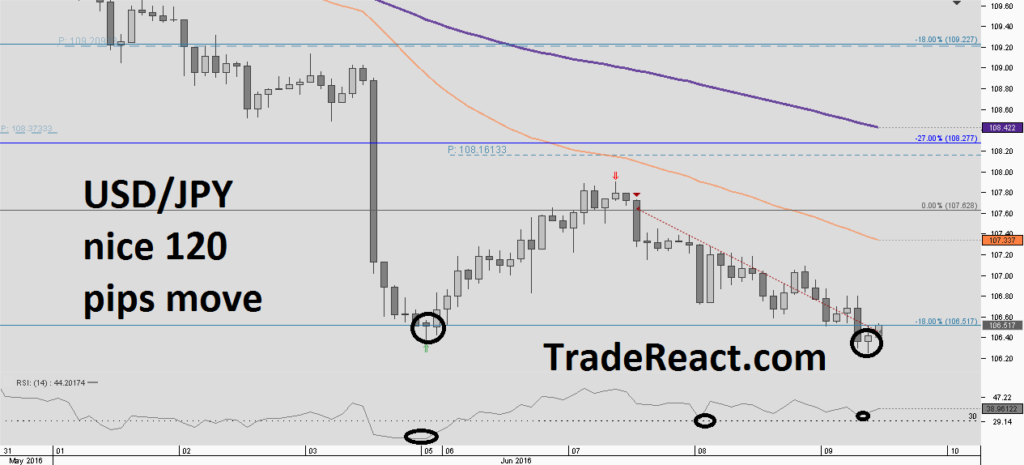 Hope this helps. If it does you might like my webinars.
You can start trading demo or live through those banners.