Trade Ideas bring clarity into price-action
Hello traders, nice having you here! Hope you had a great trading session. Now I am here to show you levels of interest. As always I keep you updated through my blog and webinars I give. In this update I show you two pairs of interest wich have the best setups. Let me know if you like it.
GBP/CAD bull run exhausted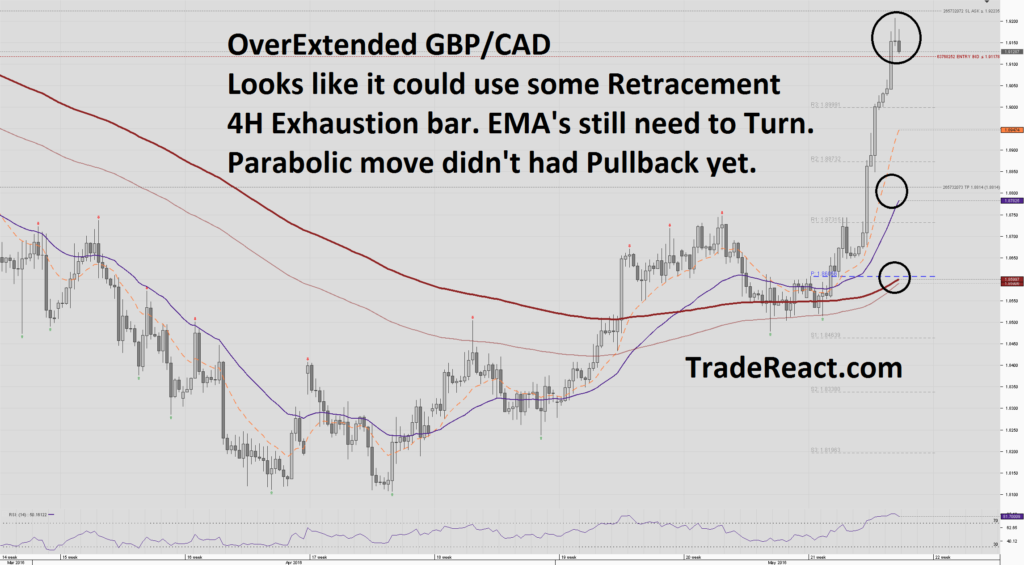 After it's big bull run this week, the pair seems to be exhausted. It shows a technical 4H exhaustion candle. Also the pair didn't had any retracement at all. The EMA's are still flat and still have to turn. So looks like a good moment for a breather in the market. As it turns friday that might be a good oppertunity to watch.
EUR/AUD flatliner giving up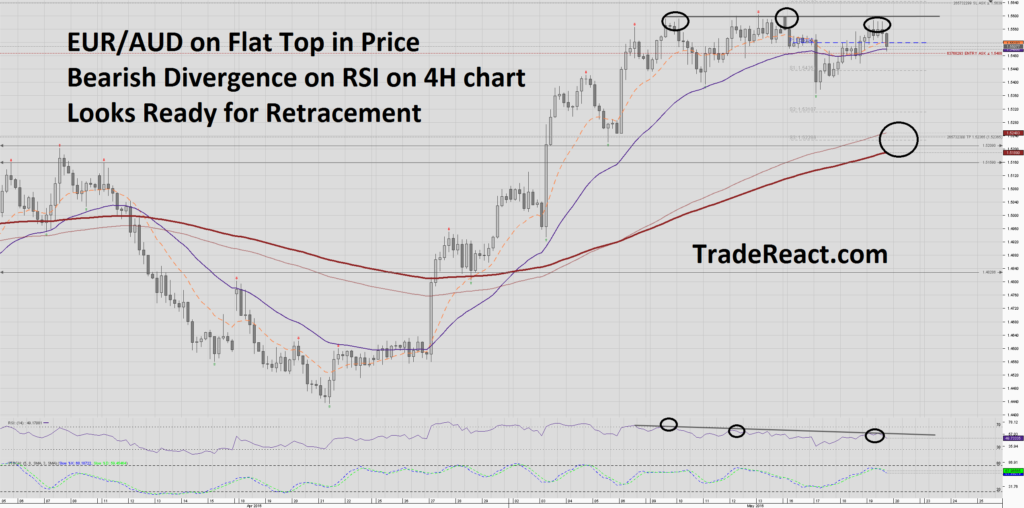 The Euro Aussie pair has been topping out flatline for the past 1,5 week. In the meanwhile the RSI is showing some deserved divergence. Highlighting that momentum is slowing down, buyers are stepping off a bit. Support lower on the upsloping 200 EMA and previous price-action highs could be a nice spot for price to go.
Questions about Trading and your Mindset?
Do you have questions about my trading? Come join my free webinars I give weekly. They are announced on my TradeReact facebook page so don't forget to follow my updates there.
Good trading. Always manage your risk exposure, by limiting your trading size and leverage, according to your account size.
Open your account Now!
Because you can Trade like this too!
Don't wait any longer and open your account on the Dukascopy banner here.
Start studying, start earning and growing your capital.