Today Wilco van Boxtel gives his insights on the USD/SGD currency pair. He is interviewed by Jessica Walker on Dukascopy TV. Let's look at the interview and some chart levels.
Price story
Singapore's interest-rate markets are signaling gains for the local dollar as bets grow the nation's central bank will avoid easing policy next month. With growth and inflation both turning around what is your short term outlook for the USD/SGD?
We can see it have effect on the price for a month or so. But I don't see this being sustained. When I look at the charts the monthly down swing has made room for more upward legs. So in these fundamental words I think the SGD will get inflation even without intervening.
The Dollar has underperformed ever since Trump failed to pass key healthcare legislation through Congress. Are you expecting this trend to continue in the mid term or are you expecting the USD to strengthen against the SGD?
So my strategy is very well reflected in an answer to this question. A sidenote may be, that Trumps news and tweets have been hugely influencing prices lately. Mostly noticeable this week again. Especially in Forex. Before it made the Indices move more. Now it seem to have switched to currencies. Especially with Trump saying the Dollar is too strong and labeling China as no currency manipulator. Singapore might be tempted to use their easing policy anyway.
Singapore money-market rates have declined relative to U.S. rates over the past year. Some economists are starting to forecast tightening from Singapore's Central Bank in October, with that in mind what direction are you expecting the currency pair to head in into the long term, and what factors do you see driving the pair?
I think the pair can move towards 2009 highs again. With a possible intervention then if they decide not to act this year. They might look at first quarter of 2018 for this to be necessary. As always it's important to stay on top of the news and keep looking how price develops on the chart around my forecasted levels.
Price levels of interest
The upcoming levels for the pair are forecasted as follows
USD/SGD Bullish
1 month 1.36471
3 months 1.4050
12 months 1.5152
Weekly USD/SGD levels
On the weekly chart you can see the three points of interest really clear. One on the bottom of the channel. The rebounce level after 3 months. And an overextended top channel target, based upon Fibonnaci for over a year.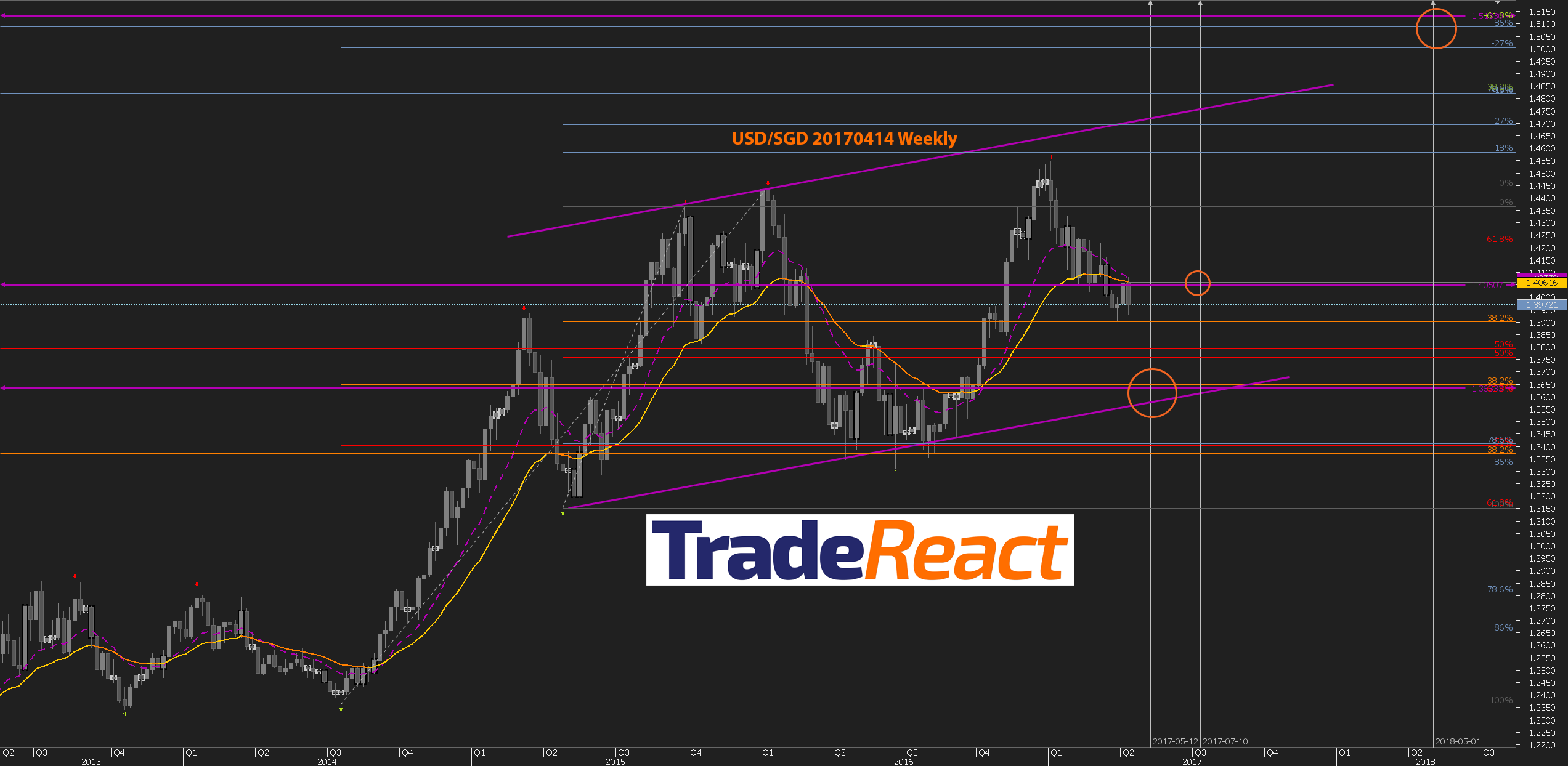 Daily USD/SGD levels
On this 4 hour chart you see the USD/SGD pair move down in the channel. A target confluence at weekly channel and daily horizontal support. Also visible is the 3 month rebounce level where I am looking for based upon the higher lows we see develop in the bigger trend.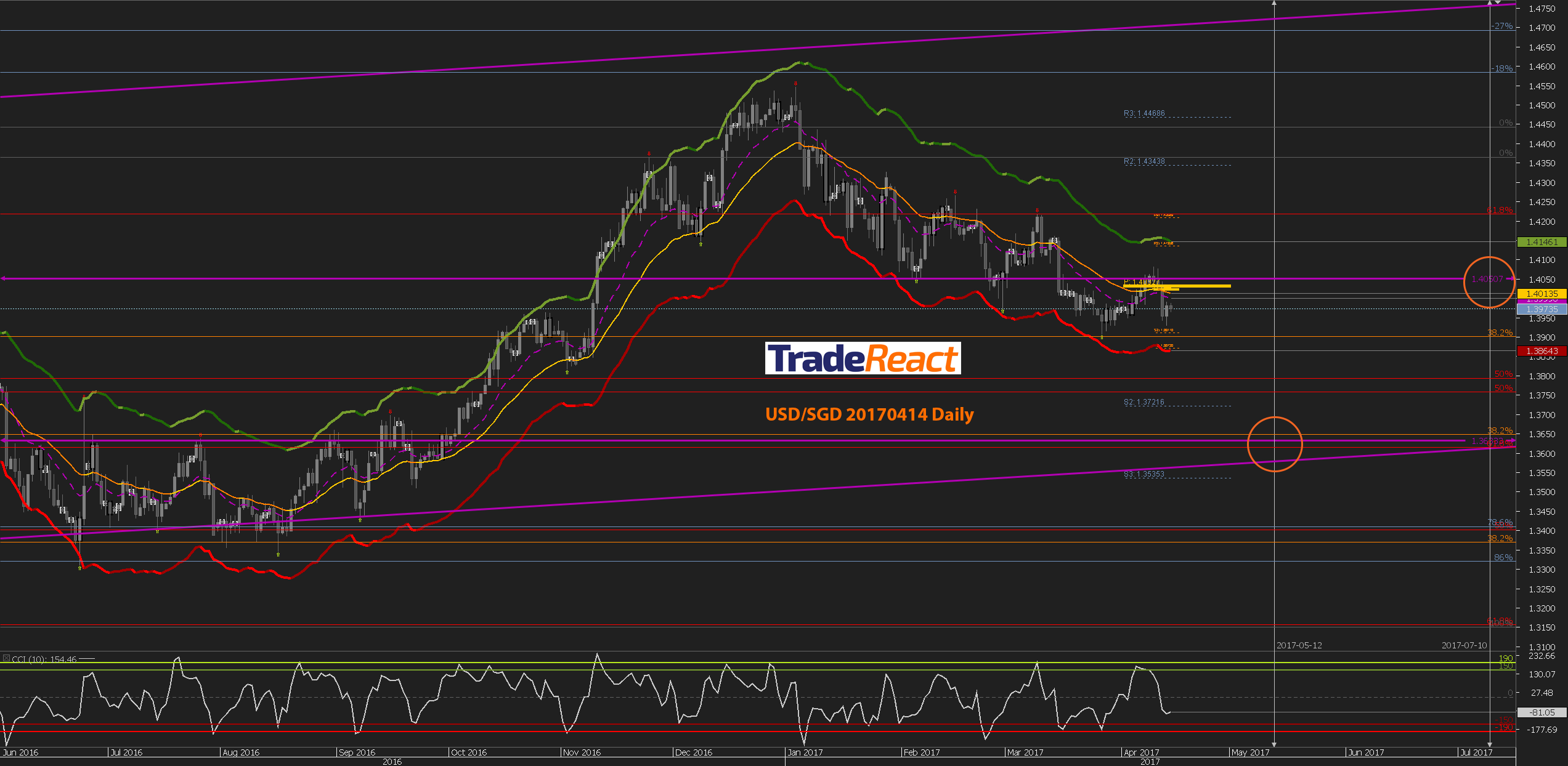 You can trade the USD/SGD currency pair, on my Favorite Broker Dukascopy with their Excellent NEW jForex3 platform.