New Zealand kept the Cash rate unchanged and the pair GBP/NZD dropped for a nice 500 pips. Now it is testing the april lows and price closed past that. Technically I am looking for at least another 625 pips drop lower into a more important monthly trend channel low. Before it will retrace.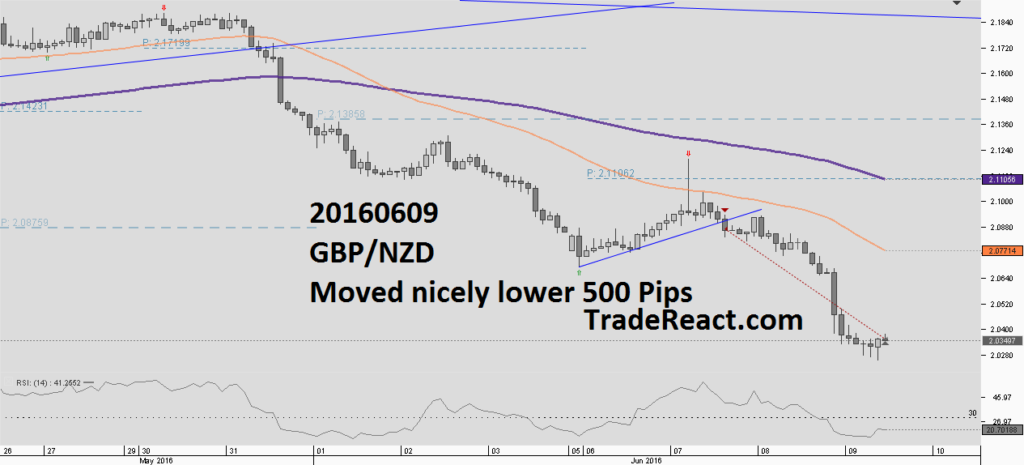 Hope this helps. If it does you might like my webinars.
You can start trading demo or live through those banners.
Wilco van Boxtel is Chief Currency Trader & Mentor at TradeReact. He has over 17+ years trading experience since 1998. Besides currencies he knows many other markets and assets. Now he is here to educate and inspire you to be successfull in trading too. Subscribe and follow his lead.