Directly after the Greece No "Oxi" vote as wanted the Euro pairs gapped down on opening. Lot of news came out afterwards with reasoning of different political leaders and financial advisors of the governments.  After some unclarity in the trading market, the EUR seems to be favored on the outcome. Probably to Close the Gap as it did last week also.
Looking at two pairs to trade this news, EUR/JPY and EUR/USD, where the EUR/JPY is favored as it has the strongest correlation diversion.
The levels to watch are in the images and as noted here:
EUR/JPY
Support level: 133.8
Gap fill target: 136.0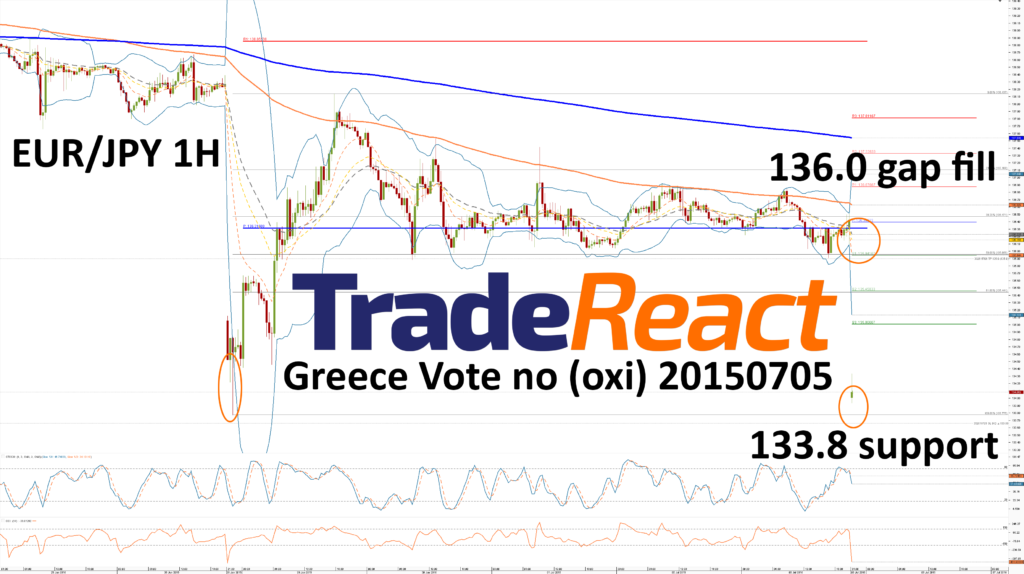 EUR/USD
Support level: 109.5
Gap fill target: 1.1070 and perhaps 1.11 on a rally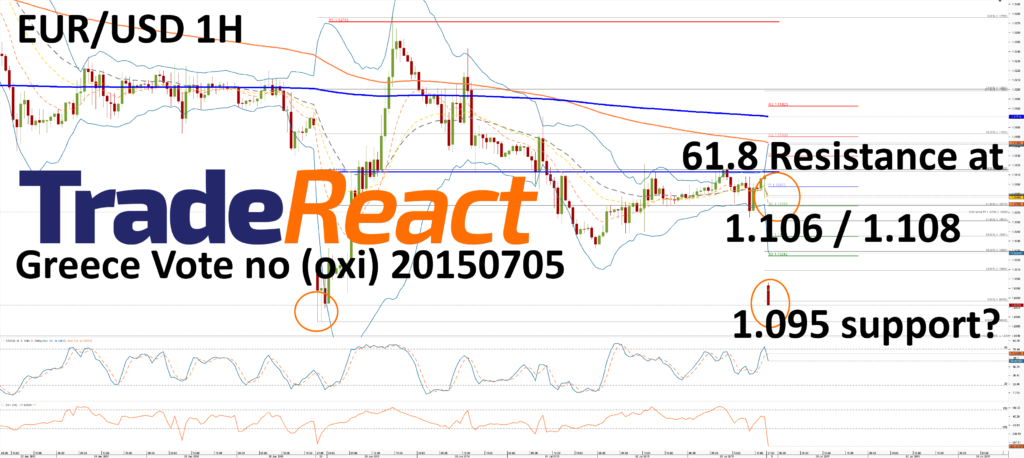 Good trading!
If you want to follow my Trading Signals, register here and click the follow button, let me know to verify you are setup ok.
If you want to signup with a Dukascopy LIVE account and trade with me, signup here and let me know to verify it.
This is education and no trading advise. Always manage your risk and trade safe.