Today a market update of the GBP/JPY for you. If you would like more updates like these of other pairs or markets please let me know. Subscribe to my newsletter so I can give you these updates and useful information.
On the monthly GBP/JPY chart you can see the market is approaching the 61.8 retracement of the 2008 market crash. Some below there is the 197 level with some previous resistance from 2002 and 2005. It is possible for the market to reach these levels as the uptrend is in place. GBP/JPY just broke out of the 50 level but it can revisit this first before another push up.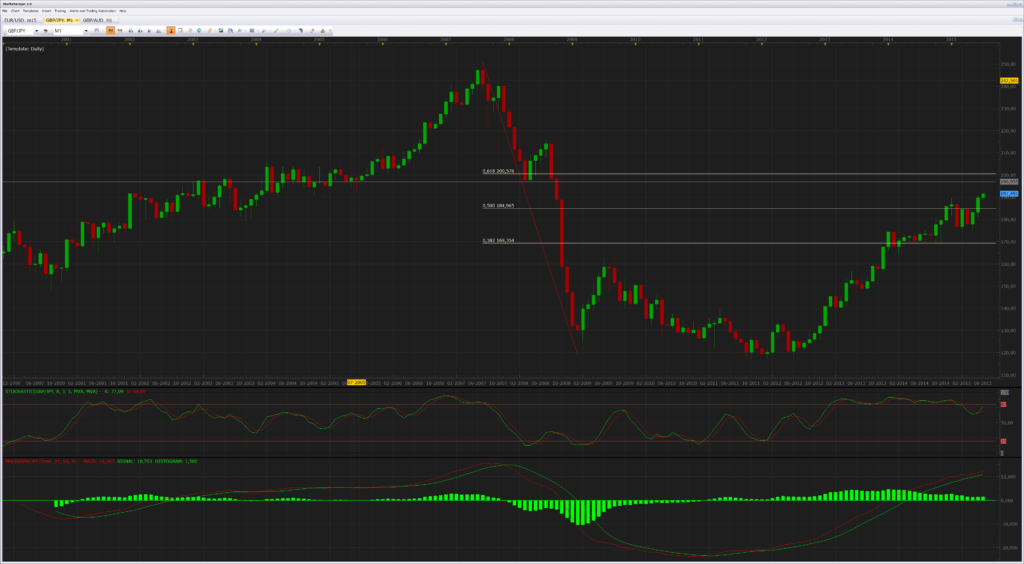 On the Daily GBP/JPY chart we have this in more detail. Level 192 needs to be broken for seeing continuation to the upside. A bull flag is forming, but there has been some pullbacks. Watch the drawn in trendlines for price-action to the intermediate monthly targets. The stochastic shows some divergence making lower lows while price makes higher highs. The MACD is still up but contracting. So be cautious and always trade your own plan. Watch your leverage and trading size. Hope this is useful for you to incorporate this in your own trading style.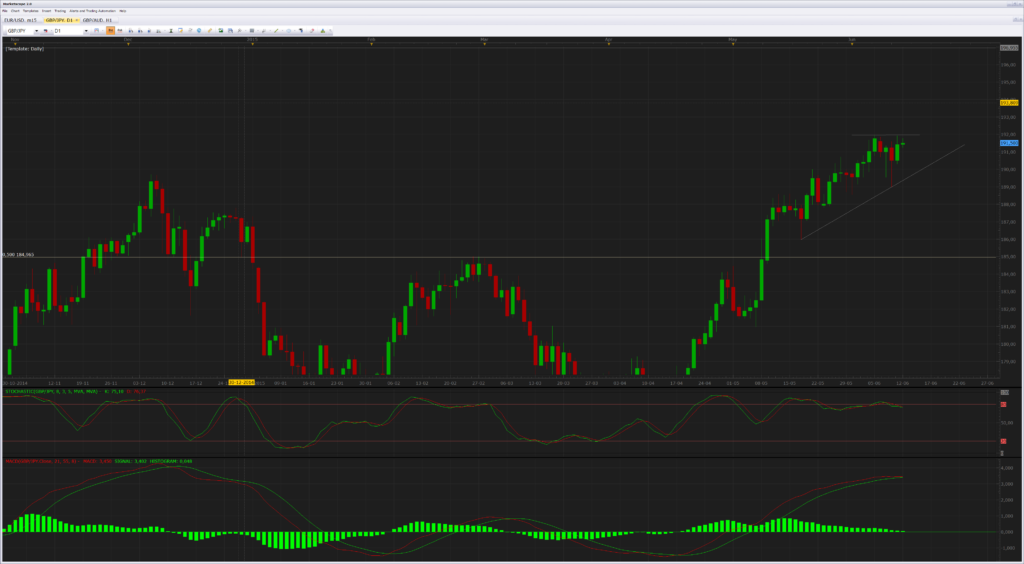 Please let me know if you like this update. Send me any questions you have. Also tell me if you would like more of these updates and what markets you would like to have reviewed. It helps me moving forward providing material you find intresting. Let me do the work and you profit with me! You can find me on social media by using the links on this page. Thanks for reading this blog post and good safe trading.