Have a look at the Forecast on the EUR/GBP pair that I made on Dukascopy Live TV.
First I expect some continuation into the 61.8 fib around the 0.88 level
Next I see some retracement come in towards 0.84 or 0.81
Then there is more room for upside from the 2009 trendline level.
There is room all the way up into the recent highs from 0.88 and even up into fib targets around 0.91 and 0.96.
That comes with an intermediate bounce on 0.88 so new traders can step in long.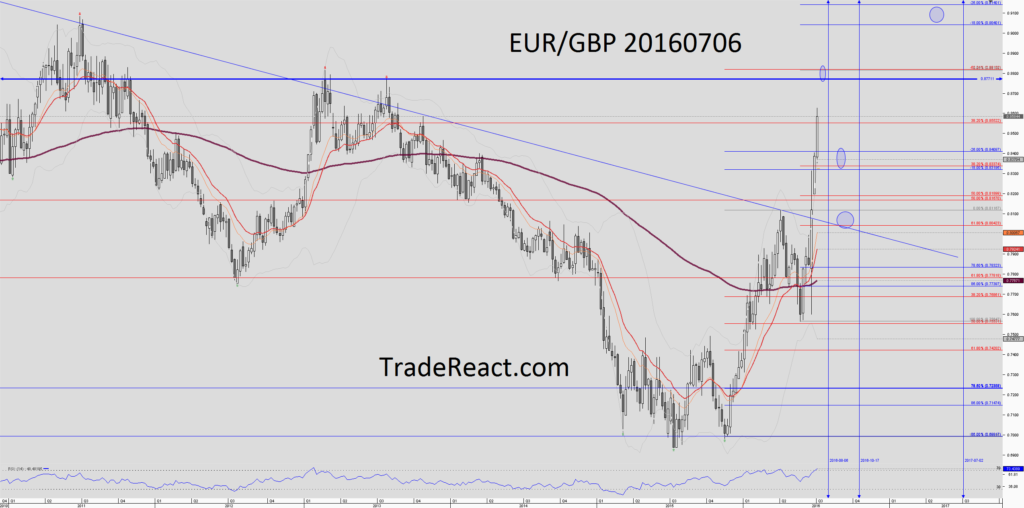 Will it end up even on Parity in the long term? 1.00 level on EUR/GBP ?
We will see.
But you can start trading now to profit from this move, Open your account now here.
Wilco van Boxtel is Chief Currency Trader & Mentor at TradeReact. He has over 17+ years trading experience since 1998. Besides currencies he knows many other markets and assets. Now he is here to educate and inspire you to be successfull in trading too. Subscribe and follow his lead.