Today I was on Dukascopy TV interviewed by Jessica Walker.
The Outlook is for multi-months on the AUD/NZD currency pair.
Price levels to the upside
1 month: 1.158
3 months: 1.195
12 months: 1.127
Monthly chart AUD/NZD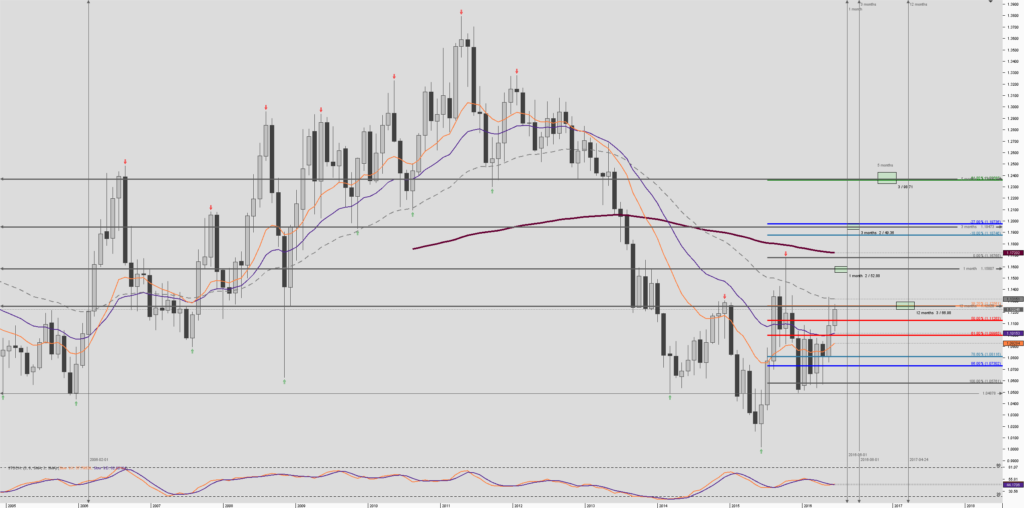 Explanation of the forecasted levels
1.13 still looks like a hurdle to the upside.
But Gold stays strong in light of AUD.
And maybe NZD centralbank wants to intervene now, to get a better trade balance.
price bounced from a multi-year low 1.05 level (from back in 1995, 2005, 2006. Now in 2014 and in 2015 it made a false break lower and price moved back above again in 2016.) Completing a inversed head and shoulders pattern. I forecast the neckline to break to the upside for the first target higher.
The weeks following I see the pressure continue to the upside with prices closing strongly higher into the next 3 month level.
In 5 months I see the pair continue and complete this inverse head and shoulders pattern complete, making a top. But as this is a perfect level to take profits. At that moment price will be overbought and I see price fallback lower into it's normal trading range. In 12 months finding support around the weekly 200EMA.
Weekly chart AUD/NZD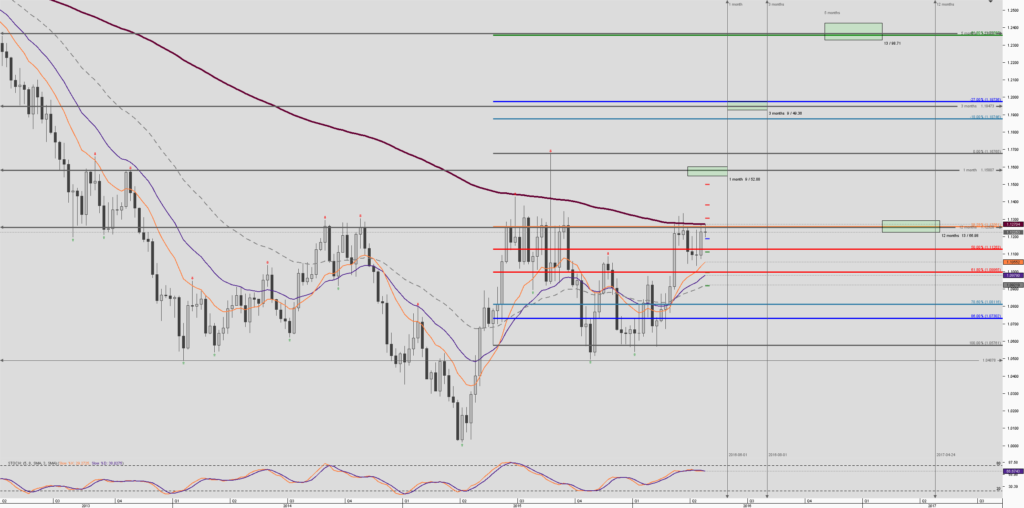 Any likes support or feedback comments is appreciated.
Come join my weekly free webinars on Dukascopy!
Check the Webinar TV schedule for me nuonrg
Questions about Trading and your Mindset?
Do you have questions about my trading? Come join my free webinars I give weekly. They are announced on my TradeReact facebook page so don't forget to follow my updates there.
Good trading. Always manage your risk exposure, by limiting your trading size and leverage, according to your account size.
Open your account Now!
Because you can Trade like this too!
Don't wait any longer and open your account on the Dukascopy banner here.
Start studying, start earning and growing your capital.